Florida's official state motto might be "In God we trust", but unofficially I like to think "Florida, a sunny place for shady people" paints a much more accurate picture. Nothing gets at the heart of this sentiment quite like our State's century-old obsession with violent maritime criminals. I'm talking about pirates, people! Thanks to the city of Tampa, Florida has been playing host to the largest pirate festival in the world since 1904 when the then society editor for the Tampa Tribune, Louise Frances Dodge, and local government official, George Hardee, turned a pathetic May Day festival into a celebration of mayhem, debauchery, and booty.
Every January/February the legendary José Gaspar and members of the Ye Mystic Krewe of Gasparilla invade Tampa Bay on the Jose Gasparilla (a 165 foot ship) and slap the mayor until he gives up both the key to the city and his maidenhead. Along with other "Krews" that represent local groups and organizations, the invaders celebrate their victory over the mayor by parading through the streets of Tampa and throwing colorful beads to its residents. The historical accuracy of the José Gaspar legend is fairly questionable, but the festival's economic impact is definitely not. Last year's festival brought approximately 500,000 people to the area and generated $22 million. Those numbers are expected to grow this year and I think it has a little to do with the fact that Mario Lopez is attending the event. That's right. We locked down A.C. Slater.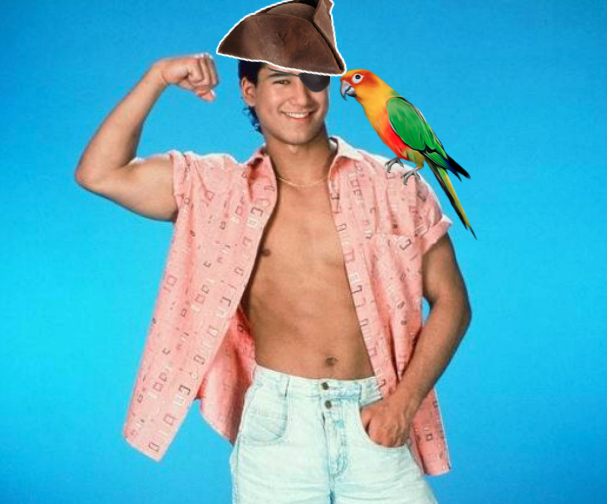 While the festival is generally a fun time for people of all ages and a point of pride for our city, it is not without sin. For the majority of its 111 years, the Krewes have not included women or minorities. In fact, as late as 1991, the city cancelled Gasparilla because the Ye Mystic Krewe refused to admit black members. What?! Since then, the City has been working to be more inclusive. In honor of this year's festival, let's take a look back at over a century of piracy and partying courtesy of the wonderful collection of photographs curated by the Florida Memory Project. Pictures date all the way back to 1914B.L. (Before Lopez) and are a nice reminder that this event has been inspiring public intoxication and minimal clothing for generations. This year's invasion starts at 1:00 pm on January 31st followed by the Parade of Pirates at 2:00 pm and the Pirate Street Festival at 5:30 pm.
For more information about the 2015 Gasparilla Pirate Festival and for a full schedule of events, visit www.gasparillapiratefest.com.