There's nothing quite so fantastic as a fair – the gross people, the stinky animals, and the greasy fried fair food all meld together into a delirious happiness akin to that feeling you get when you're super drunk, and you know you NEED to puke, but it just won't come. Ugh. You take that, and you throw in a bit of that unique "Florida" funk, and you've got yourself the singular most glorious event of the year: the Florida State Fair.
Yes, the Florida State Fair. It's like the distilled essence of all that makes Florida… Florida. It's an excellent people watching experience, and an even more excellent excuse to indulge in foods you can and should never ingest under any other circumstances (or, conveniently, more than once a year). So it is with an eye toward food that we take yet another trip to the Florida State Fair, as is the tradition of my people (see former Florida State Fair articles from 2011 and 2012).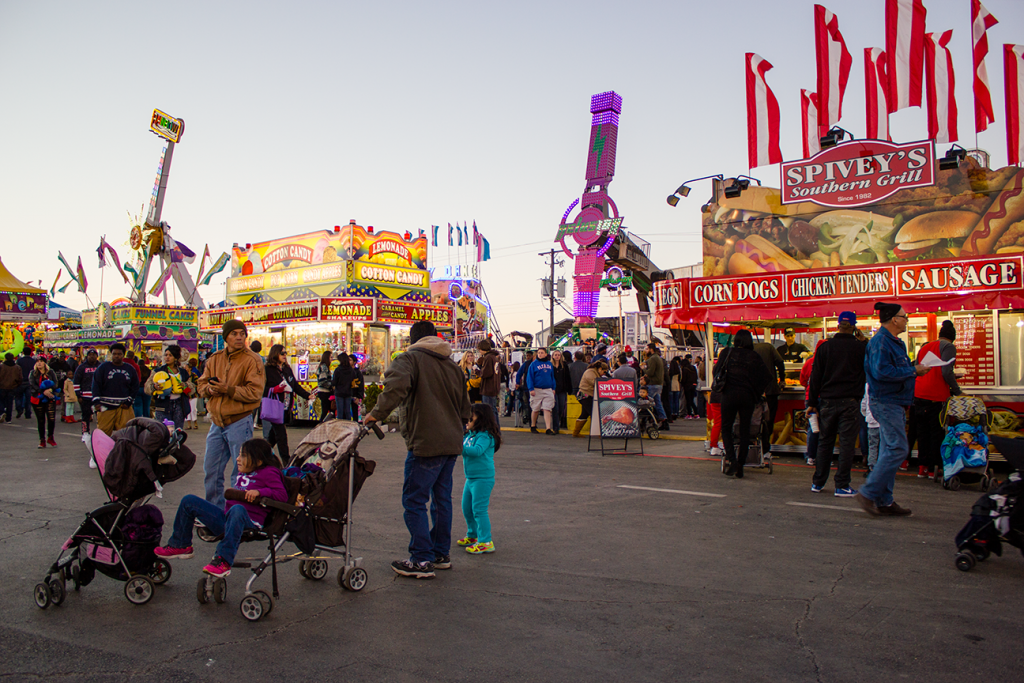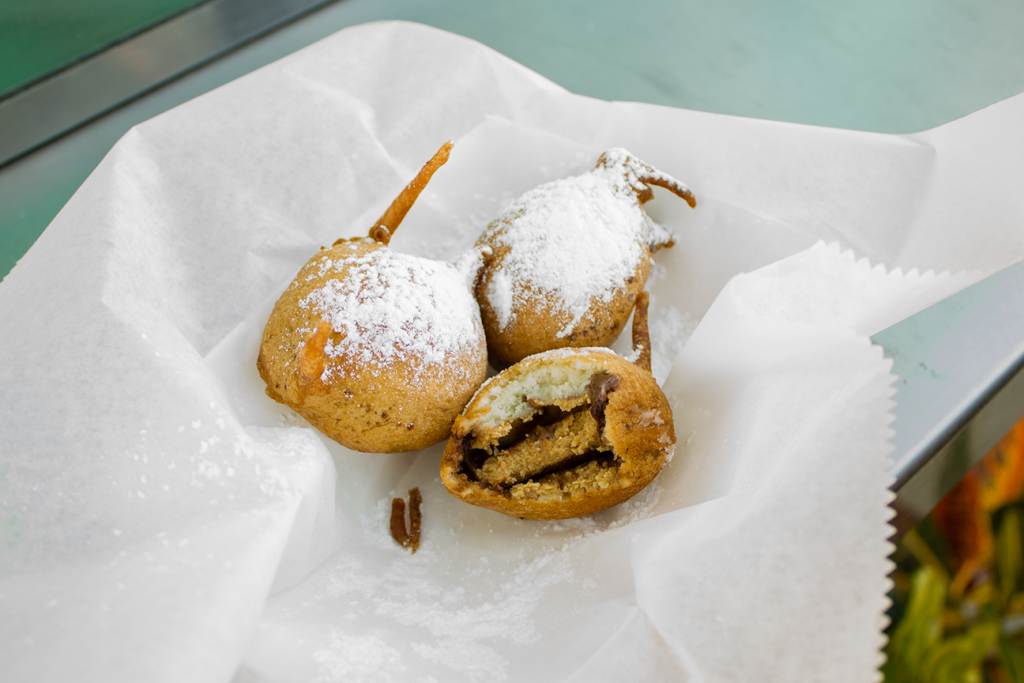 Deep Fried Reese's Peanut Butter Cups
A perfect confection for frying. Though the peanut butter within didn't quite melt, the chocolate became a liquid, and biting into these was delightful.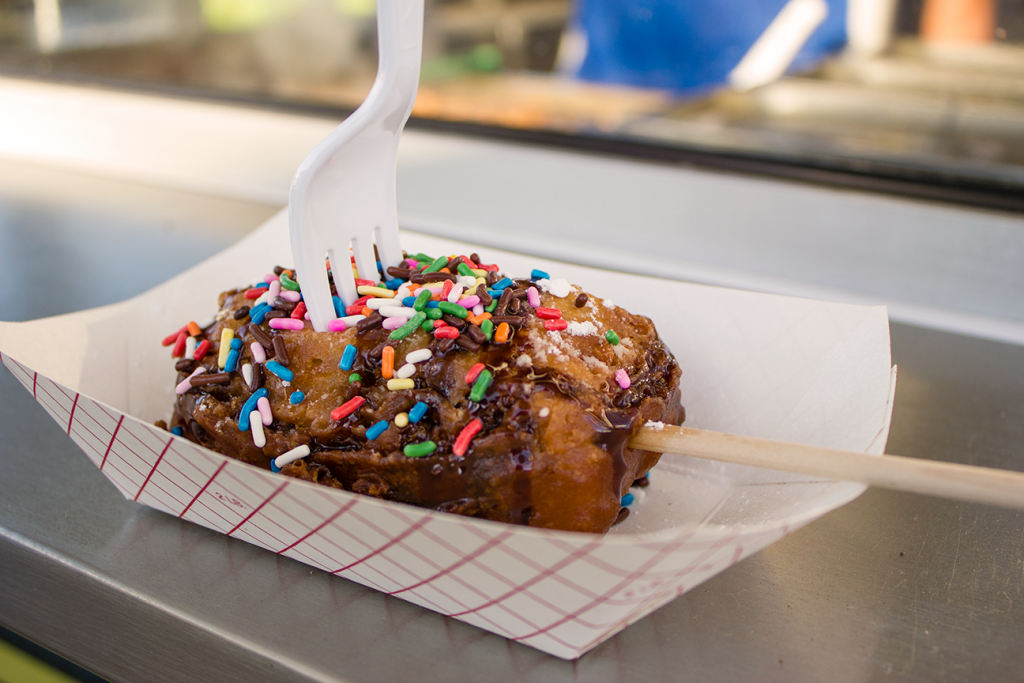 Deep Fried Rice Krispie Treats
Drizzled in chocolate and topped with powdered sugar and sprinkles, these Rice Krispie treats (pointlessly served melting off of a stick) were exceptional, with a delightful hint of marshmallow goodness in every bite, and hardly any Rice Krispies cereal to be found.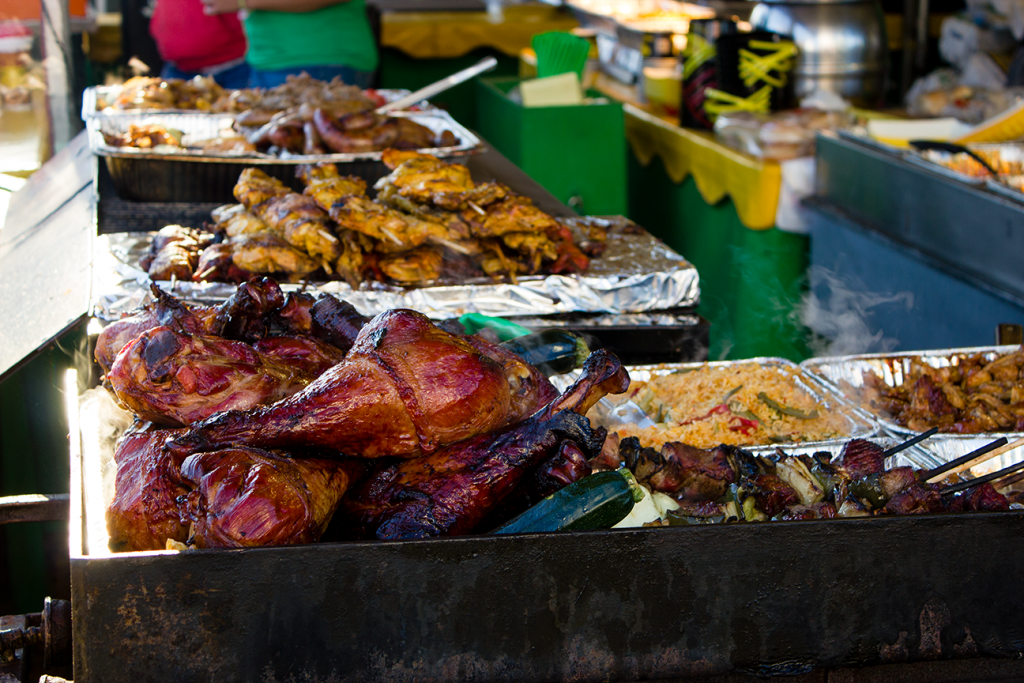 Delicious Assorted Meats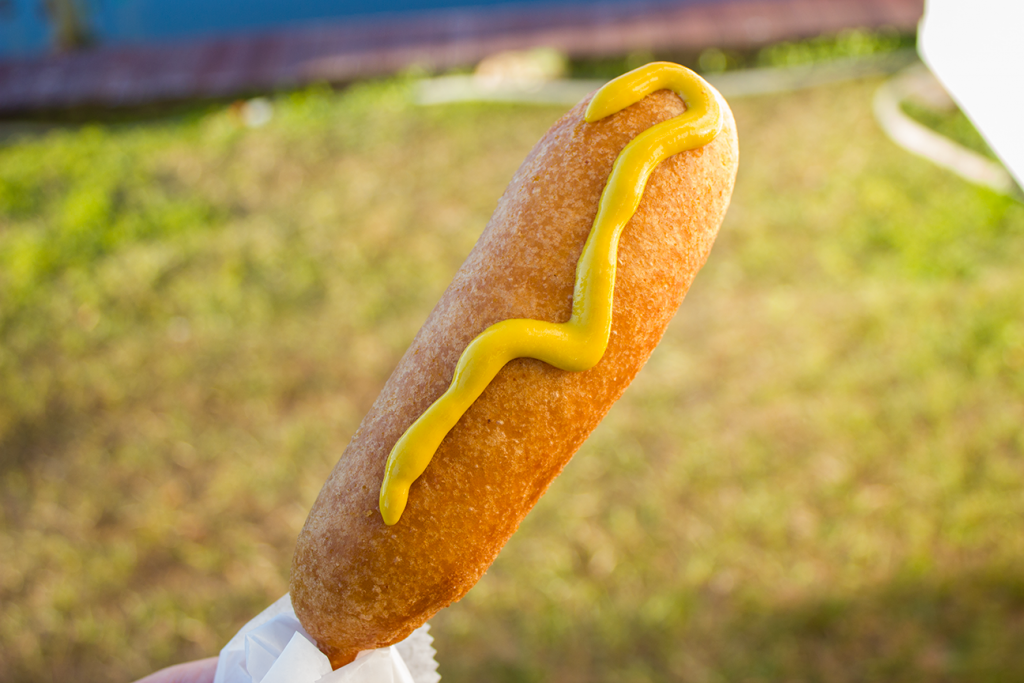 Nippy's Original Hand Dipped Buttermilk Corn Dog
Nothing says State Fair like a corn dog from Nippy!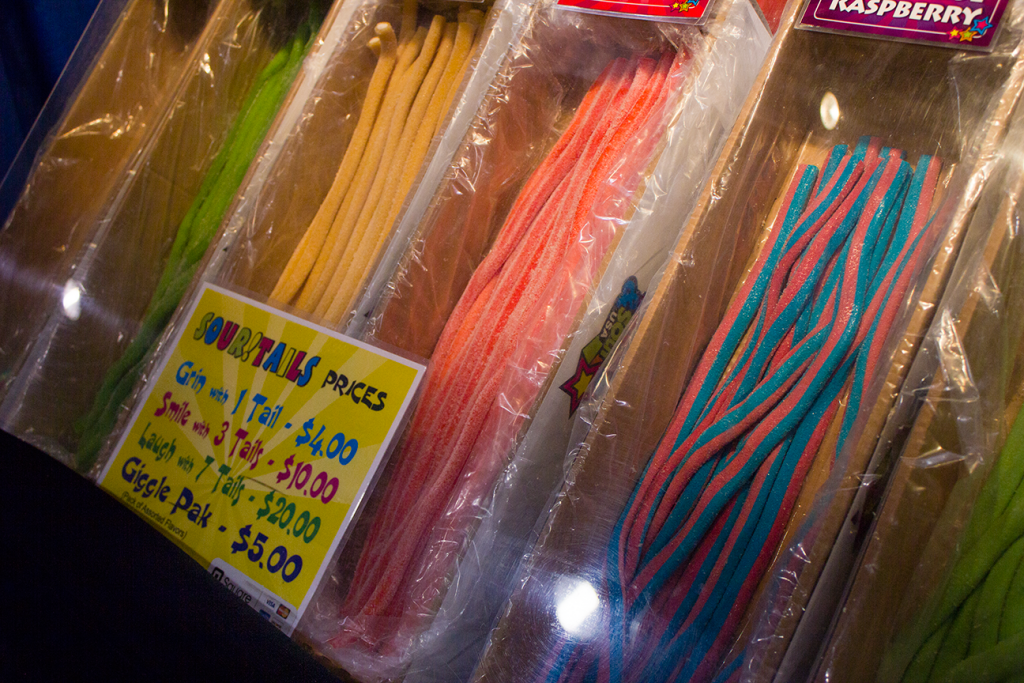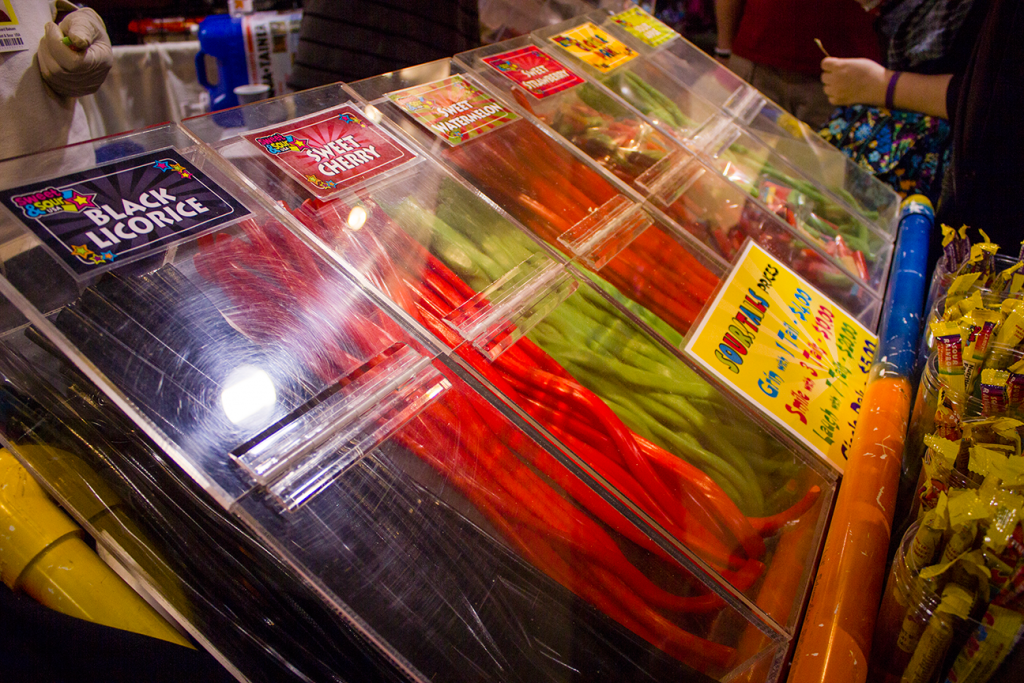 Sour Tails
A personal favorite of mine, Sour Tails sour rope candies (found in the Expo Hall) are candy cream filled licorice ropes, similar to Wonka Kazoozles, but in a wider variety of sweet and sour flavors.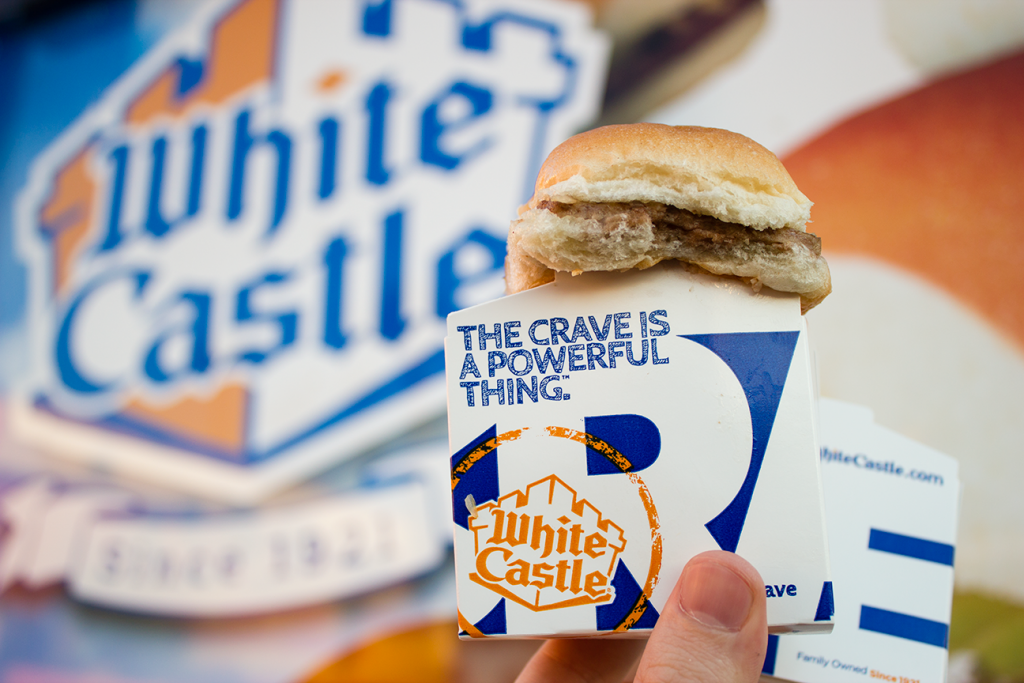 White Castle
The first time I've ever seen White Castle on my native soil, these burgers being sold out of a White Castle food truck are exactly like the tiny Krystal burgers you know and "love", except they have a movie named after them. Oh, and no mustard.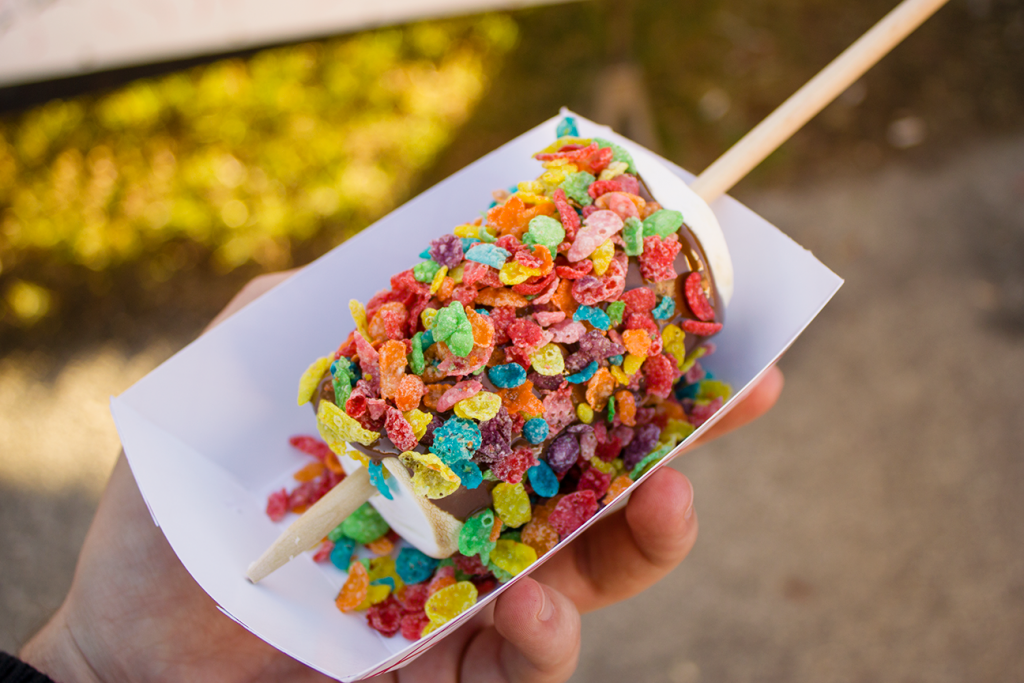 Gourmet S'mores
I love s'mores more than life itself. These "gourmet s'mores" (two over-sized toasted marshmallows, dipped in chocolate, and coated in your choice of various toppings), were surprisingly delicious, and more than hit the spot. The marshmallow was practically liquid almost all the way through, and my choice of Fruity Pebbles as a topping left me with no regrets.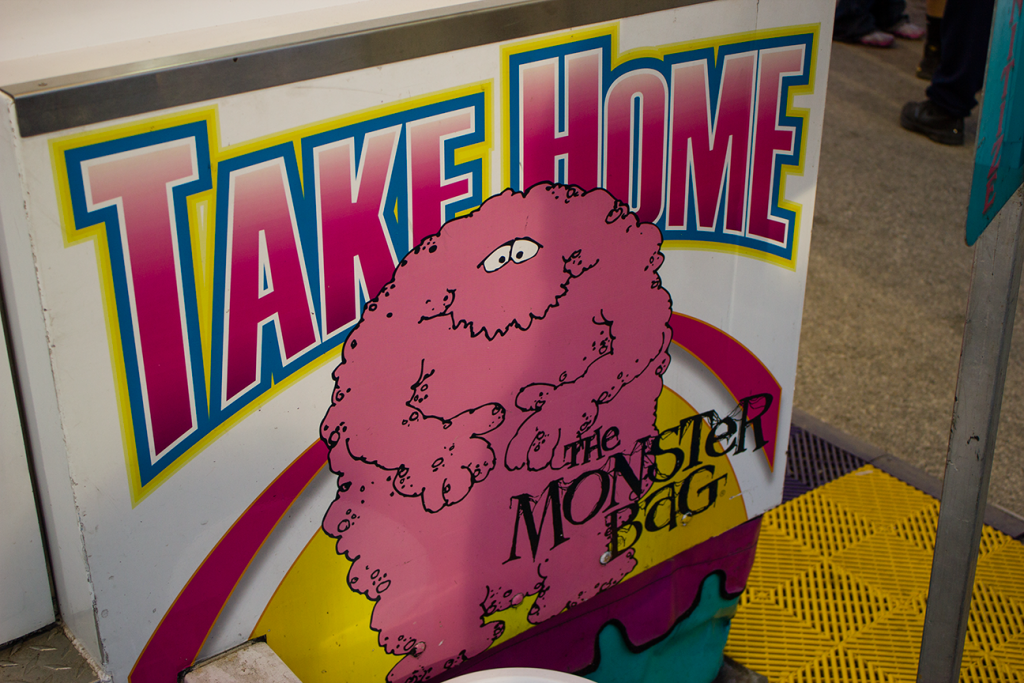 State Fair Cotton Candy
Ah a familiar friend.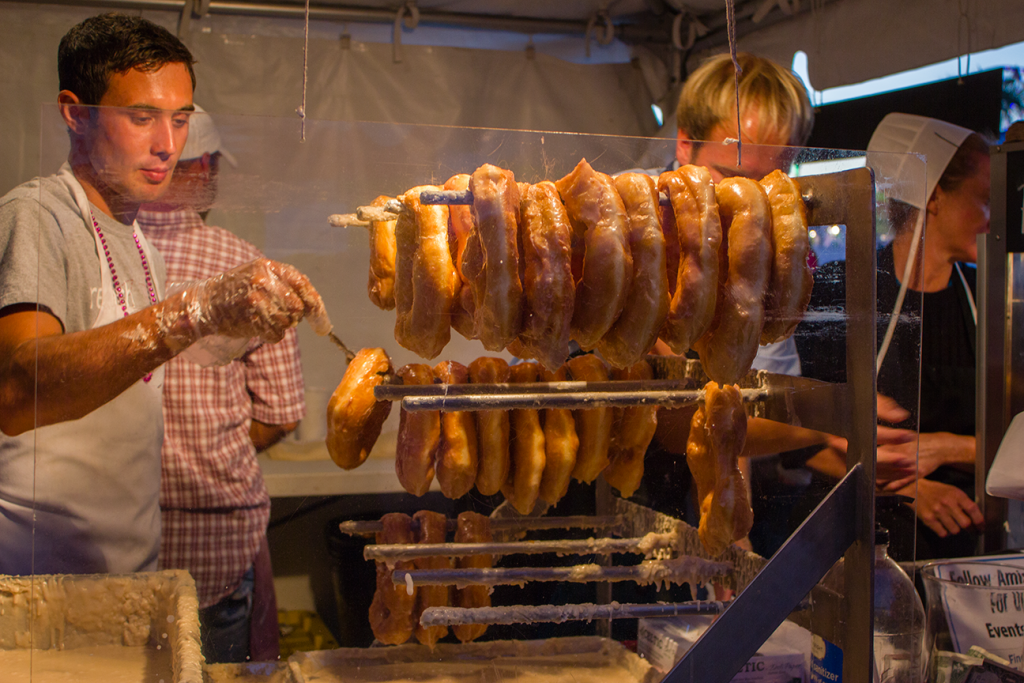 Gigantic Amish Donuts
Somehow made without the aid of modern technology like telephones and the internet. How they do it? I do not know.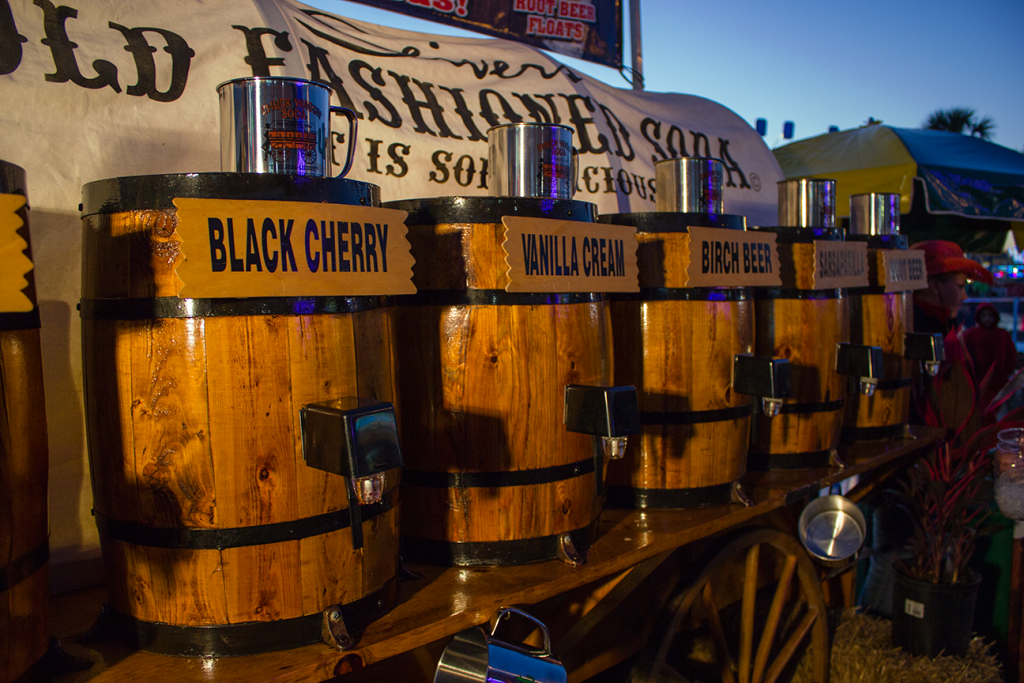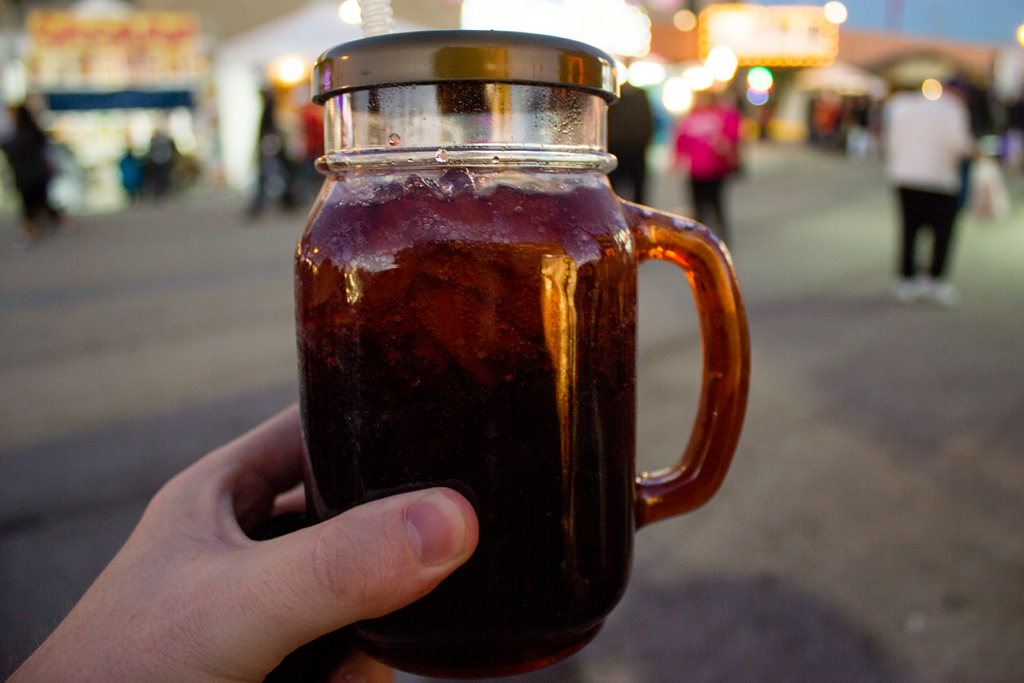 Old Fashioned Soda
Of the several barrels worth of homemade soda available, I opted for Black Cherry. Way too sweet, almost like a children's flavored medicine. Should have gone for the traditional State Fair lemonade (1/2 sugar + 1/2 lemon).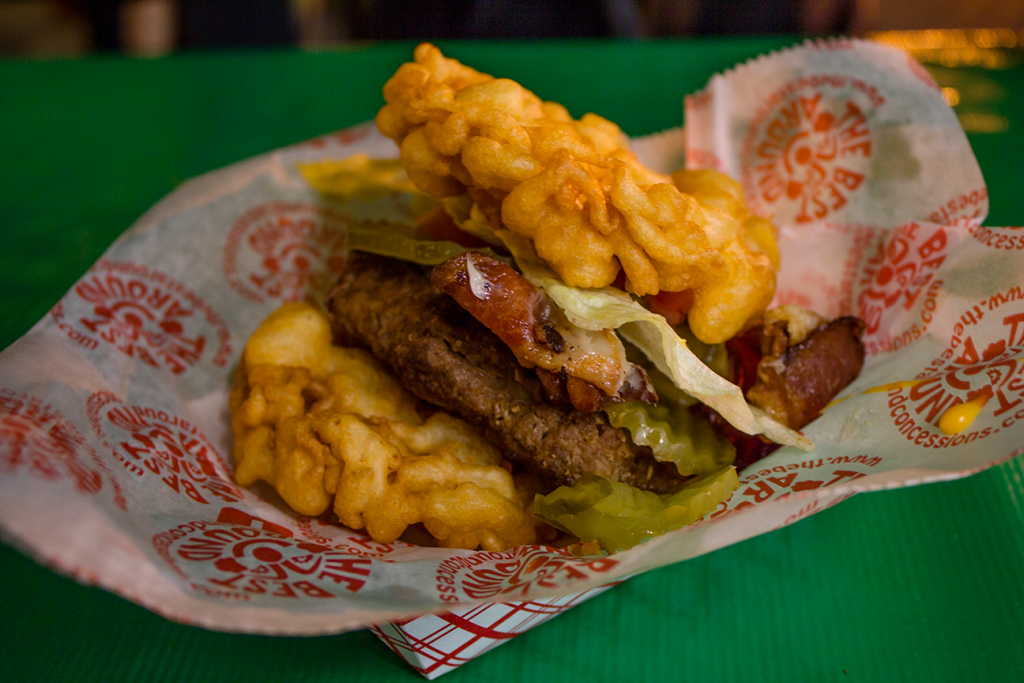 Funnel Cake Burger
And this year's winner of the Most Ridiculous Fair Food award goes to the Funnel Cake Burger. A patty of some meat-esque substance topped with lettuce, tomato, pickles, nacho cheese, and bacon coated in its own cold congealed grease, sandwiched between two tiny fried funnel cakes. It's a Luther Burger wannabee, with none of the class (which is saying a lot). The combination was a complete failure, as the funnel cakes carried little to no flavor (that flavor being frying oil) and crumbled as you struggle to eat it, giving you none of the convenience that a bun is intended to provide. And they weren't even coated in powdered sugar!! The net result was a meal that tasted like death. Slow, artery-clogged death.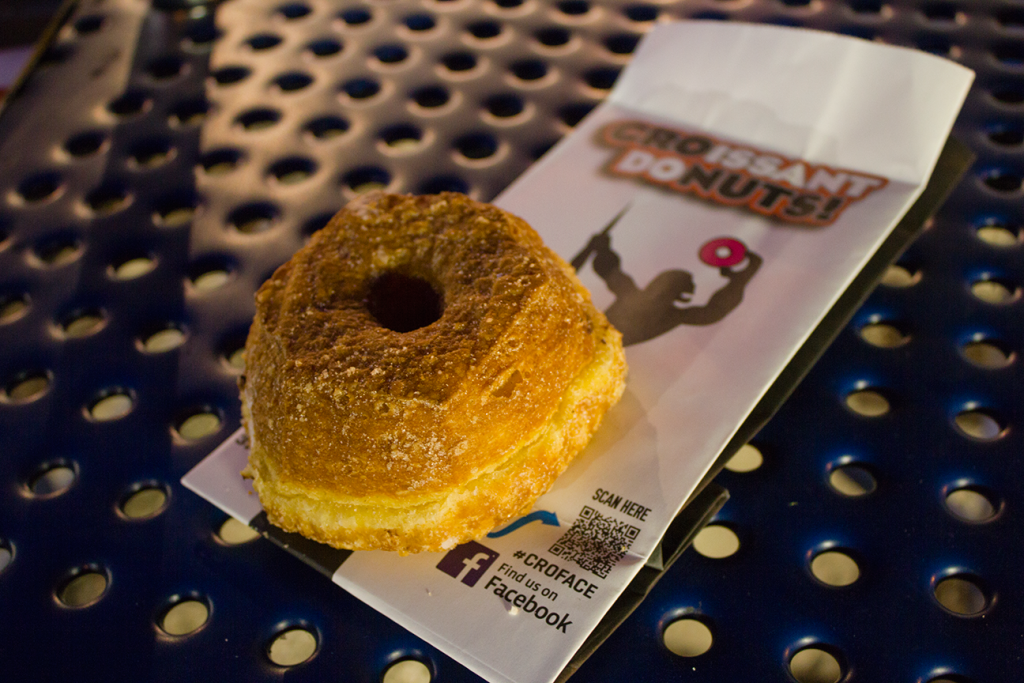 Cronut (Croissant Donut)
With the cronut craze now several months behind us, it was high time for me to try one. Can't say I was especially impressed with this; its light cinnamon sugar dusting did little for it, creating a snack that was less sweet and more croissant. It left an interesting buttery/yeasty feel in the mouth, and was largely overshadowed by the nearby couple arguing over their failed Valentine's Day date.
God I love the Florida State Fair.