It's early November, which means the biggest consumer months of the year are finally upon us. If you are a patriotic American, you've had your holiday shopping done since the after-Christmas-sale last year. The rest of us are lucky to have access to holiday markets like the one hosted by the Junior League of Tampa on November 9th at the Florida State Fairgrounds Expo Hall. The Holiday Gift Market is an annual shopping melee featuring over one hundred diverse, local merchants from the Tampa Bay area. For the women in your life, vendors sold jewelry, clothing, decorations, and home goods. For the men in your life, the Junior League designed a "man cave" with comfortable chairs and a massive television broadcasting the football game, proving yet again that all he wants for Christmas is you…to leave him alone in front of an obscenely large T.V.
Available gift items and decorations ranged from elegant to inhumane. Elegant gifts such as handmade jewelry, pewter serving ware, and hand printed tea towels dazzled the masses while tackier gifts and decorations, like bacon flavored candy canes and inflatable plastic turkeys, blurred the line between gag-gift and gag-reflex.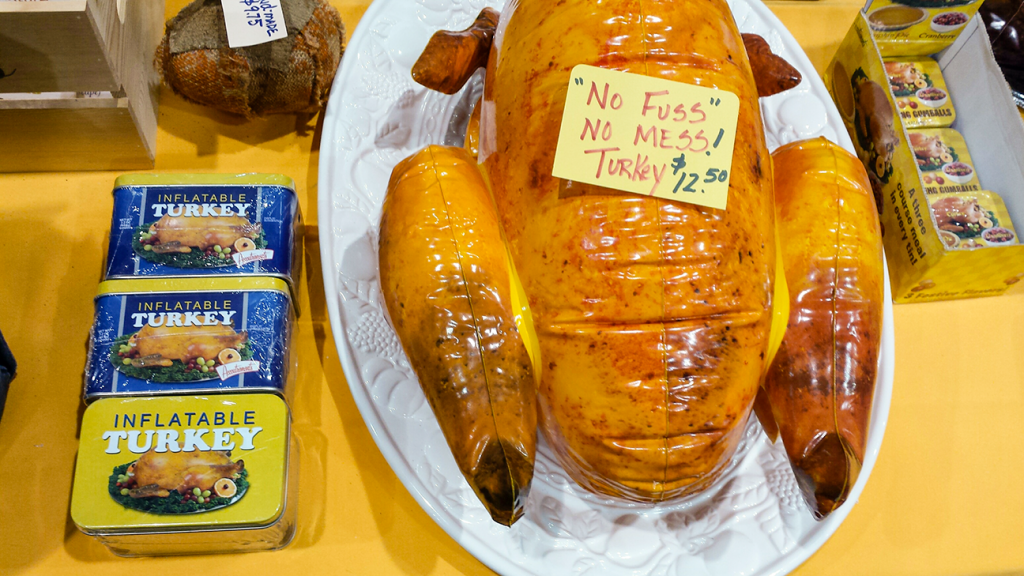 Other items—such as a legless, life-sized Santa who appeared jolly despite his handicap and a crazed elf in a chef's hat screaming from what I could only imagine was some inner Christmas turmoil—could have been featured in a Christmas carnival of the grotesque.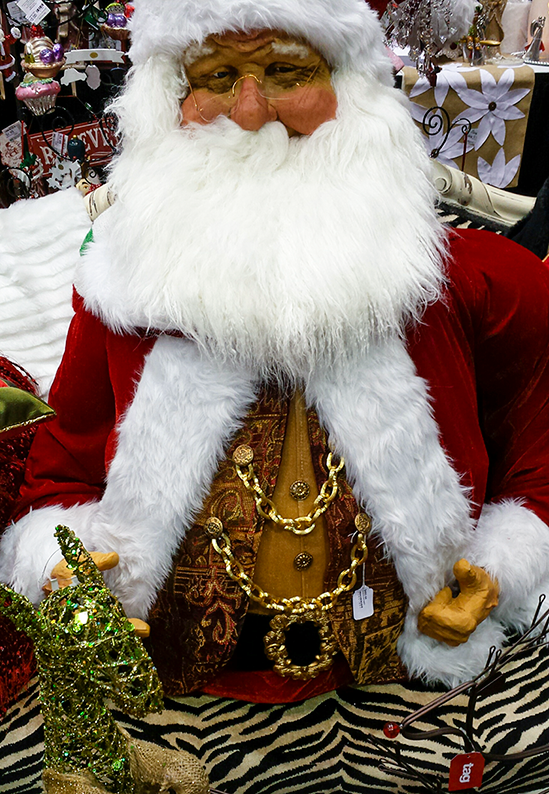 Although you won't have the opportunity to visit the Annual Holiday Gift Market again this year, I've made a list of some of my favorite vendors from the market and highly recommend you check out their goods.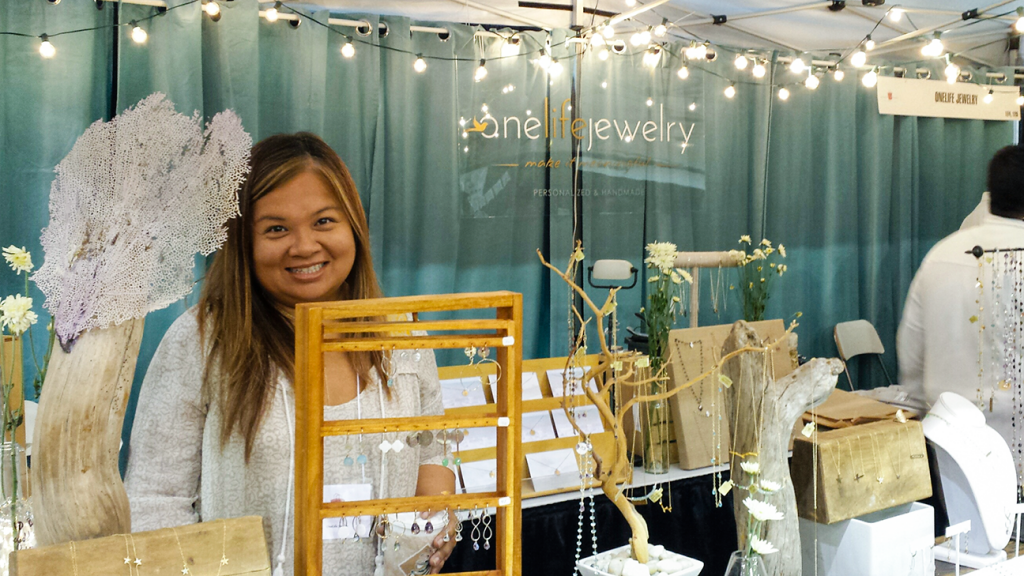 One Life Jewelry had hands down the best display at the market and jewelry items right out of a mermaid's treasure trove. The simple designs look organic and elegant and include beautiful stamped metal pendants and natural pearl necklaces and bracelets. You can browse their collection at www.onelifejewelry.com or visit their store at 836 Dodecanese Blvd – Tarpon Springs, FL. 34689.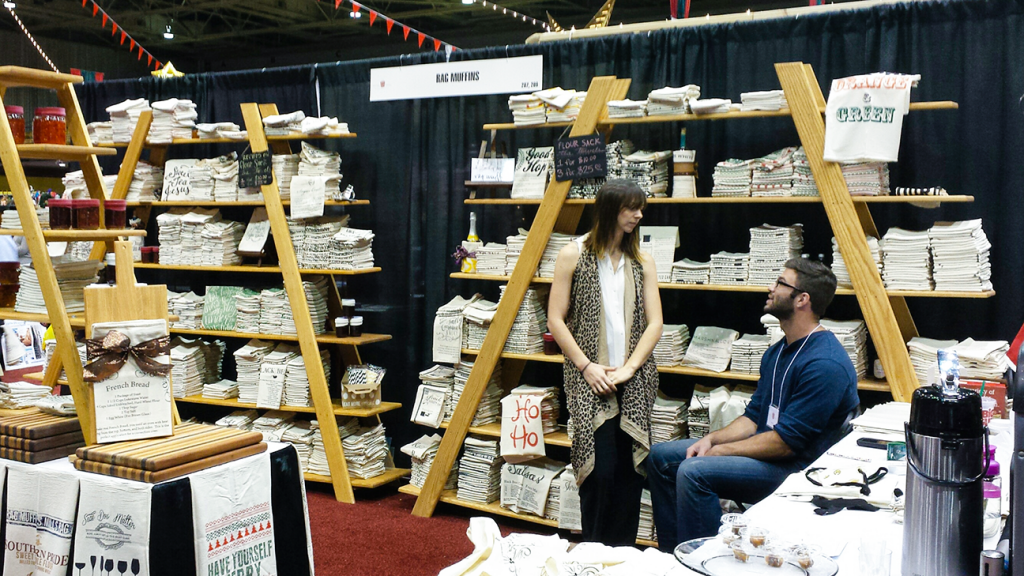 Rag Muffins, a family owned Tallahassee company, combines style and sentimentality on their hand-printed, flour sack tea towels. Most towels are stamped with drink, dessert, side dish, and entree recipes. You can also have tea towels custom printed for parties, weddings,  and other events with things that are important to you or your family. Visit www.rag-muffins.com to browse their collection or place your custom order.
Bali Bay, located on Florida Ave, showcased an amazing selection of beaded clutches, change purses, belts, and jewelry in every color of the rainbow. Visit www.balibaystores.com or 4222 N Florida Ave – Tampa, FL 33603 to check out their full collection.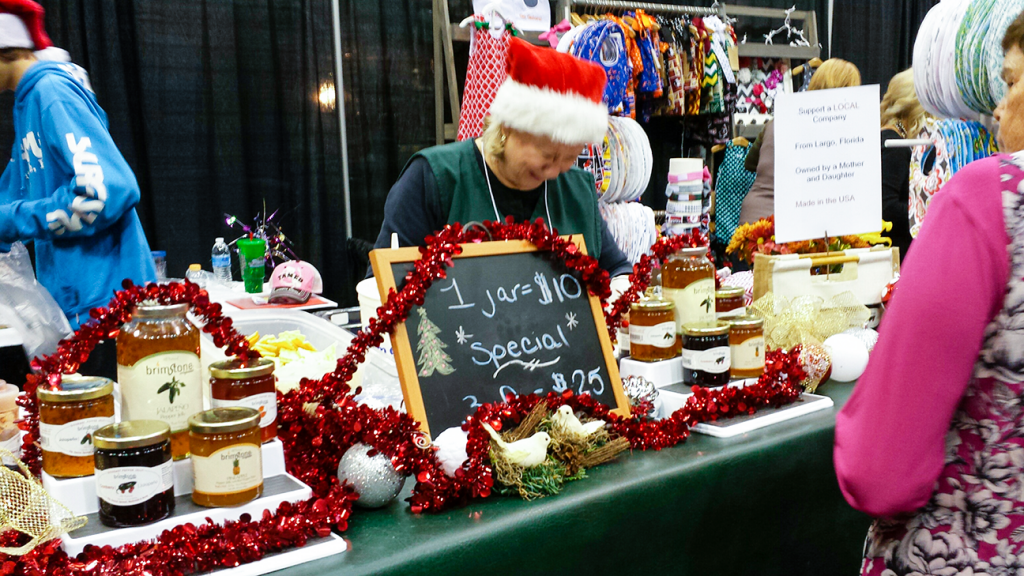 The stand out food vendor for me was Brimstone Originals, a mother and daughter team from Largo making delicious pepper jellies. I bought the traditional jalapeño and the cranberry jalapeño jellies, but could have also mixed it up a bit with the pineapple jalapeño or the habanero pepper jellies. Each jelly comes with a dedicated recipe and can last up to four years in your pantry. I bought quite a bit at the Gift Market but this was by far my favorite purchase. To buy online or to find out where you can purchase their products in person, visit www.brimstoneoriginals.com.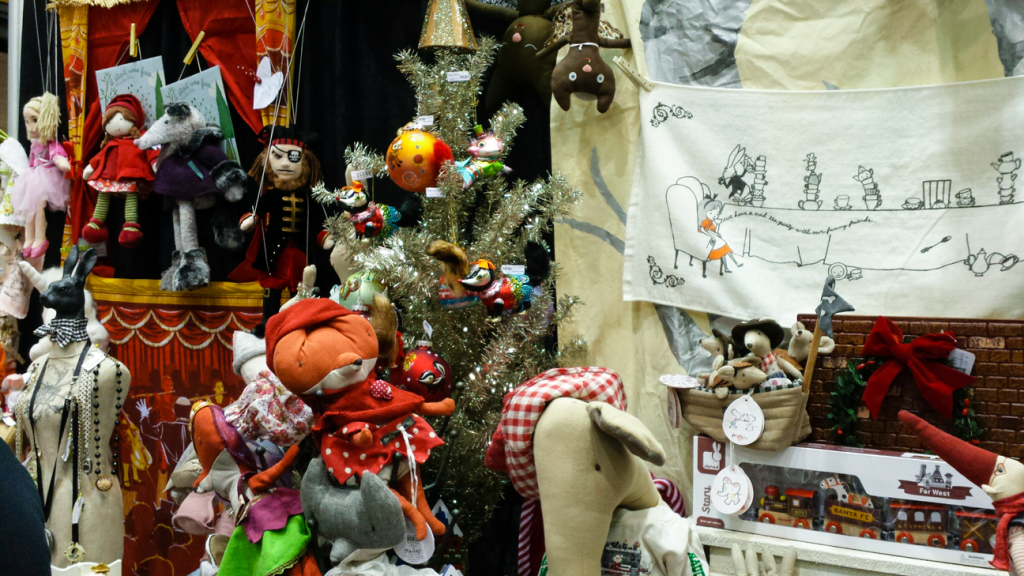 Last but certainly not least is Silly Dilly's, a toy vendor located on MacDill Ave in South Tampa. They offer a wide variety of unique toys from around the world. Not only are their toys are made from high quality and safe materials, they are so freaking cute you will want to squeal like a fat, happy baby.  Visit www.sillydillytoyspot.com or their store on 3217 S. MacDill Ave to check out their wares.