If you haven't been living under a rock for the last two decades, chances are you've encountered the concept of, the plea for, or the promise of sustainability in everything from your university classes to the products you buy and the television programs you watch. It has become a buzzword so ubiquitous that many of us take our understanding of the concept for granted. Fancy experts generally agree that sustainability involves the interplay of environmental, cultural, and economic factors and—very broadly—refers to a system's capacity to meet its current needs and endure. If you are like me, endurance does not spring to mind when you think about Florida's future. You are probably more likely to imagine the day that Florida drops into the ocean and one billion strip-malls are lost to the ages than a future where our cities prioritize long term planning and sustainability.
The Sustany Foundation is working to bring sustainability issues to the forefront of local life by supporting "programs which advance economic prosperity, environmental stewardship, and social responsibility" in the Tampa Bay area. Sustainable development practices and buy-in from the local business community guide Sustany's efforts to enhance quality of life for Tampa Bay residents. Business' role in fostering a sustainable future was highlighted at this year's Sustainable Buzz, Sustany's annual fund and awareness raising campaign. The event was hosted by The Straz Center in Dowtown Tampa and featured delicious food and drink from local restaurants and breweries, live music, dancing, art exhibits, and general merry making.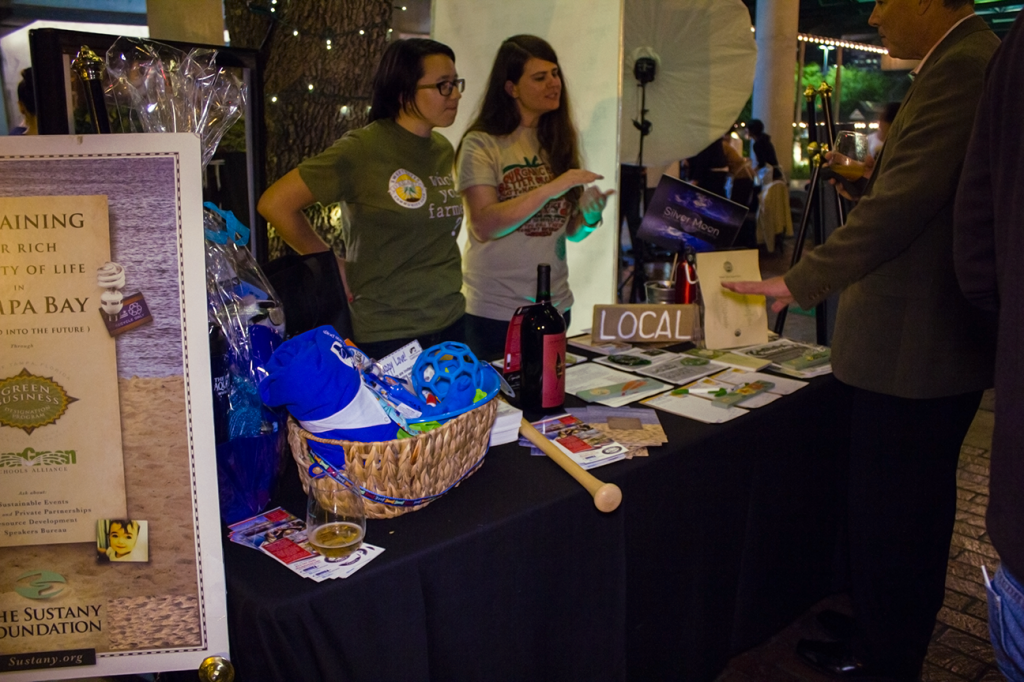 Unlike other events of this kind, Sustany made a concerted effort to "keep it local" by only featuring vendors from in and around the Tampa Bay area. Pizza Fusion, Sammy's Seafood, the Mermaid Tavern, and the Two Henry's Brewing Company were among the over 40 vendors present. Businesses and non-profits such as Urban Oasis Hydroponic Farm, Sweetwater Organic Community Farm, and the Tampa Eden Project were present to provide guests with information and encourage support for local food production and food justice programs. According to Janet Hall, who works with the Sustany Foundation, "business is driving sustainability in Tampa Bay. They are being looked at as trustworthy stewards of the environment and the economy."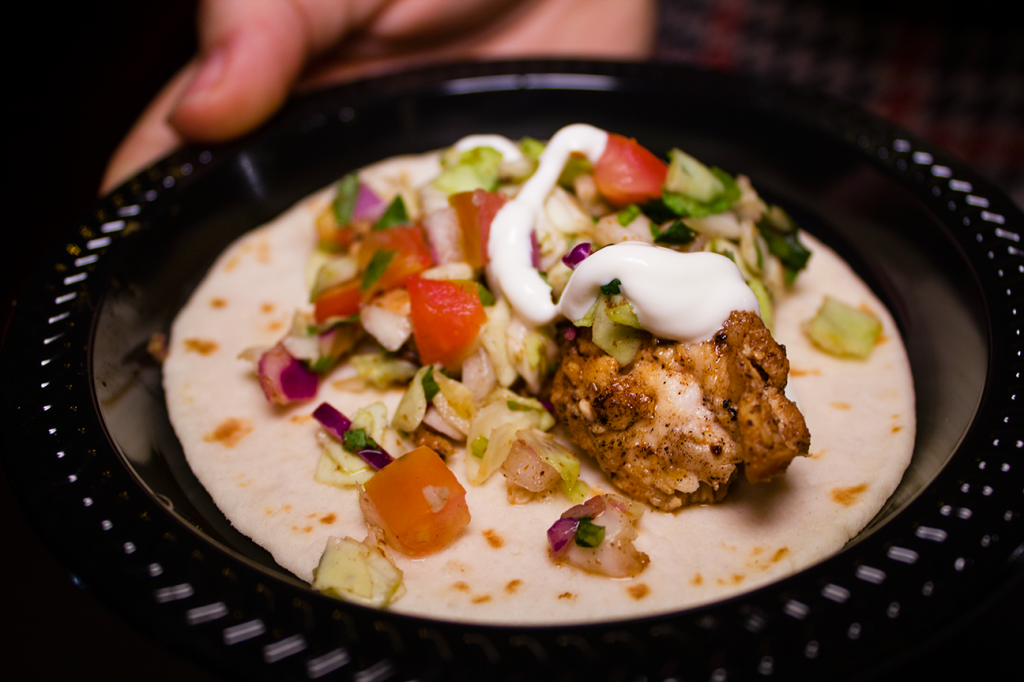 According to Sustany founder David Reed, the organization kept ticket prices low ($40 per person) to be as inclusive as possible. In comparison to similar events that I've attended, the crowd was noticeably diverse, with a lot of different age groups represented. The only drawback was that the event featured a VIP section. Not knowing where I was going (although the ropes should have tipped me off), I attempted to walk the green carpet and was told by a leggy blonde, "this is our VIP section. You are more than welcome to continue walking to the left or the right." Although I understand the fundraising power of the VIP section, this experience made me think about the potential drawbacks of linking businesses and sustainability – two-tiered access to resources, for example.
My personal prejudices about big business have often caused me to regard all business as suspect even though I've seen instances where "voting with the wallet" has had more of an impact than the actual democratic process. I've also worked with non-profits enough to know that local business is the heartbeat of a healthy community. Nevertheless, I wanted to ask about the potential pitfalls of linking sustainability efforts so closely to business. Hall replied, "many environmental issues go back to business, not government. [Business owners] have the opportunity to make changes that directly impact the quality of life for their customers and their employees. When they decide to act sustainably, there is less employee turn-over, more consumer trust, and all-around community improvement. Employees get the opportunity to work what they believe and consumers can buy products or services they believe in." These are the beliefs that drive Sustany's Sustainable Business Program and its allocation of mini-grants to innovative, local sustainability projects. For me, it was also the take-away message of the evening.
The 2014 Sustainable Buzz was an absolute pleasure to attend. The Sustany Foundation had clearly put a lot of careful thought into their location and vendors and the food and ambiance were amazing.
The Sustany Foundation can be found at sustany.org and on Facebook.