Indie cabaret darlings, Coco & Homo, returned to the stage Friday night, for the opener of their two-night affair, "VAMP", at STRAZ's Shimberg Playhouse. Decked in head to toe black and gray, the duo manages to keep the show expertly balanced between depressing and uplifting. A well crafted set list of a dozen cover songs, they remake most into darker, melancholic cousins of the originals, all the while presented with that snarky charm that made us fall in love with them all those years ago.
The two have become a staple of the arts scene ever since their premier, "Coco & Homo's Super Fierce Slumber Party", in 2011. Since then, the alcoholic pair has been stumbling onto stages all over Tampa Bay, brandishing their killer voices, and inventive performances. Their cabaret is a special blend of concert meets audience participation, that moves between song and dance, to onstage games, like the always hilarious Chubby Bunny (one in which I once emerged the victor. NBD).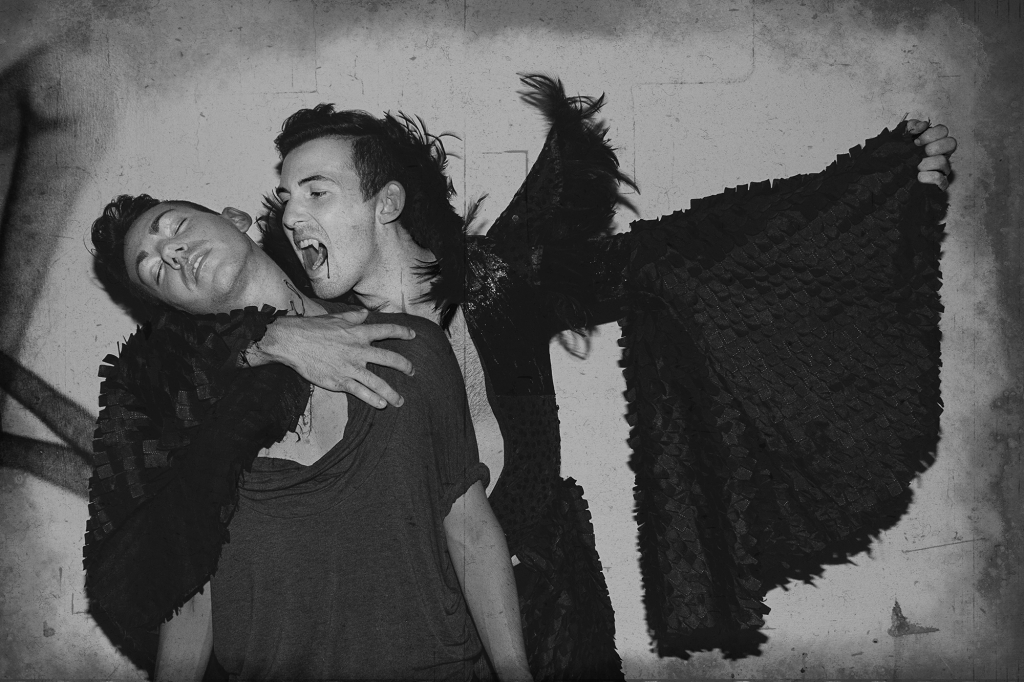 "VAMP", a special post "Vampire Lesbians of Sodom" showing, is a bit of shift in tone for the two, following suit to their promotion that declares "Coco & Homo Will Die". This show takes on a moodier packaging than previous runs in their catalog. They are still the debaucherous Coco & Homo, there's no question about that, they're just a bit more forlorn and reflective this time around. Even a Cyndi Lauper/Divinyls mashup, an ode to self-pleasure, is very gothic in its execution. A true triumph considering the source material. And don't even get me started on their sensual take on Lana Del Rey, and the always depressing Elliott Smith that left me completely gutted.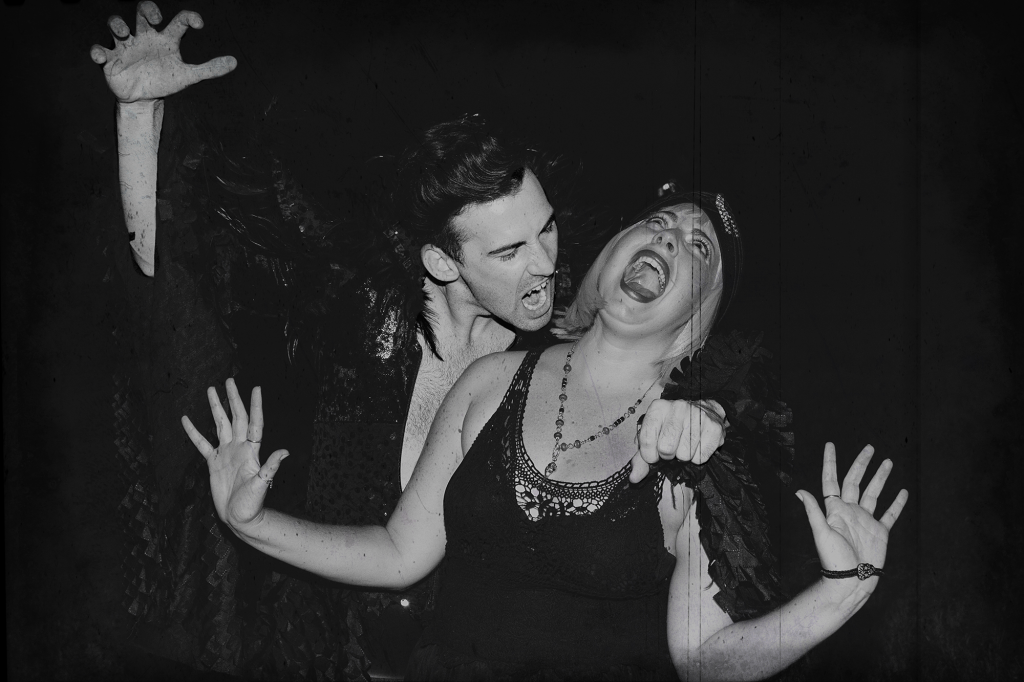 That isn't to say that the show doesn't have its musical pick-me-ups. As quickly as they take on a searing rendition of Portishead's "Glory Box", the guitar and bass begin plucking away Fiona Apple, and Coco confidently belts "Criminal". As Homo brings a man on stage to hold him during a sunnier Britney Spears/Spice Girls/Three Dog Night medley, it's immediately apparent that they haven't lost their playful roots. The two still know how to keep it light, even if it seems a bit more subdued than in previous shows. But no matter what their decibel of mood, whether gingerly swaying, or skipping around stage, the two are constantly on point.
From their smooth, buttery opening, "My Death" by Jacques Brel, to their ender, "Sing" by the Dresden Dolls, which always gives me in-the-moment, everything-is-going-to-be-okay chills, Coco & Homo's "VAMP" is just another example of how they're constantly working to maintain their craft. They not only keep it fresh with their beautiful song renderings, but stay true to their fun-loving origins by pulling people up to play Heads Up, Chubby Bunny, or to merely be an onstage prop for their enjoyment. How the show manages to stay so equalized between self-indulgent fun, and completely languid, yet energetic, can only be attributed to the two very talented miscreants. Expect great things in 2015.
Coco & Homo can be found on Facebook & on the web.
"VAMP" plays tonight at 10pm at the Straz Center's Shimberg Playhouse.
Tickets: $15 at the door (or $10 with "Vampire Lesbians" ticket stub, or $5 with ticket stub & online purchase). www.cocoandhomowilldie.com for more info.